At VitalVeda we invite you to take a step forward in the journey towards wholesome health and living. We believe that nature is the best healer and therefore we work with the natural methods and wisdom of Ayurveda. We are dedicated to bringing quality healthcare that serves you personally on every level. We aim to inspire and empower you to find balance in life.
Our name, VitalVeda, represents our goal to provide you with the vital knowledge (veda) of India's ancient traditions for attaining optimal health, self-healing and development. To that end, Vitalveda facilitates open teaching events that offer access to the different aspects of Ayurvedic knowledge, including the yoga traditions and Vedic astrology.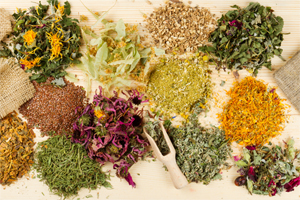 It is our priority to keep rigorous standards of Ayurvedic healthcare and to stay true to its original form without compromising its principles. This helps us give you an authentic, safe and highly effective service, as well as a true experience of the Ayurvedic way of health and living.
About Ariadna Landman
Ariadna is an Ayurvedic medicine practitioner, teacher and writer. For the past fifteen years, Ariadna has dedicated herself exclusively to the study and practice of Ayurveda, with a special interest in women's healthcare. Inspired by her teachers, she has now launched VitalVeda, a project designed to serve as a platform for healing, learning and growing. Ariadna lives in Bath, UK, where she consults and shares her knowledge and experience.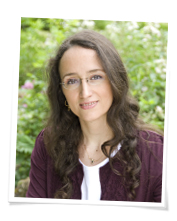 Ariadna completed her Postgraduate Diploma of Ayurvedic Medicine (PGDAM) in 2003 at the London College of Ayurveda, after serving as an intern at the renowned AVP Hospital of Coimbatore, and in Pune, India. After qualifying, Ariadna began to work at the Kailash Centre of Oriental Medicine, London. Prior to this, Ariadna worked for the NHS as a health care assistant at Central Middlesex Hospital, London.
Eager to deepen her knowledge and skills, Ariadna travelled to India again, and approached Dr Liladhar Gupta, who accepted her as his student at his clinic for two years. During this time, Ariadna had the privilege to learn from a fourth-generation Ayurvedic doctor and spend time at the family's project, Dhanwantari Dham Ayurveda Centre. In 2005, Ariadna pursued further academic studies and began her BSc degree in Ayurveda from Manipal University, India. She completed her internship in 2009 at the SDM Ayurveda Hospital, Udupi, where she had the opportunity to study under Dr Mamatha, the leading gynaecologist of the Hospital.
Ariadna has practised yoga since childhood, her mother being a yoga teacher and a health professional. Ariadna also offers her Bhakti yoga experience, for the healing benefits it offers and the sacredness it brings back into our lives.