Learning natural ways of health and healing is one of the most rewarding things you can do for yourself and your well-being. Ayurveda offers natural principles to improve the quality of your health, and in turn the quality of your life. You can easily practise these Ayurvedic principles to keep your body and mind balanced, and address issues such as stress, pain, fatigue and overweight.
VitalVeda classes and workshops are designed to give you the basic know-how to maintain your health and prevent disease. They are fun, interactive and a great way to connect with like-minded people. Come and join us in exploring the world of Ayurveda!
• What's your body type? Ayurveda's foundations
Getting started with a healthy lifestyle begins with understanding what your body type is. Ayurveda explains how each one of us has a different body type, or constitution, with different needs. Identifying your body type enables you to choose the food, exercise and lifestyle that is right for you, helping you to be aligned with your own nature.

• Women's Health and Ayurveda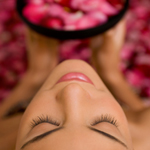 Ayurveda offers a wide repertoire of tools and remedies for women to cultivate their health and help them live with vitality and inspiration. Part of this cultivation process is understanding the role of hormones at different times in a woman's life. This knowledge is key for women to navigate the monthly time cycles and create a hormonal balance that supports the needs of women's bodies and minds throughout life.
• Vegetarian Ayurvedic Cooking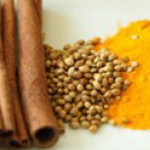 According to Ayurveda, food is the first pillar for building healthy body tissues. Home-cooked foods are considered essential to give you the nourishment you need to support healthy physical and mental functions. In addition, cooking according to your body type and the season, place and time ensures that you get the nutrients you specifically require. Cooking is both an art and a science in Ayurveda, as well as a powerful tool for creating health and healing disease.
• Bhakti yoga for the soul
The practice of Bhakti yoga doesn't involve the performance of asana postures, unlike other popular types of yoga. In Bhakti yoga the practitioner is concerned with developing consciousness. This form of yoga recognises that the body and mind are but a vehicle to achieve a higher purpose in life. It therefore promotes the development of the self in union with the divine to achieve true happiness and fulfilment.